At Elite Car Care we feel that your wheels will make or break the look of the car, in most cases the wheels are one of the first parts of the car people will notice, hence whey we believe they need to look their best. They add value to a car for potential resale.
Our wheel refurbishment service is a complete process, the wheels are completely re-worked to look like new or in many cases better than new.
Our detailed process:
Tyres, valves and balance weights removed from wheels
Wheels hot-washed to remove dirt and debris
Chemical stripping, bead blasting or both to remove previous paint or powdercoat
Removal of defects from the wheel (kerbing)
Wheels are then primed to receive a base coat
Wheels are baked at low temperature
Wheels are painted to a colour or shade of your choice
Wheels are baked at low temperature
Wheels receive two layers of ceramic coated lacquer for optimum protection and durability
Wheels are baked at low temperature
Once complete, wheels receive new valves, tyres are refitted and wheels are balanced
The finished product is ready to be fitted
We can refurbish your wheels back to original manufacturers specifications, or we can give them a new look with your choice of colour and shade, the options are infinate.
We are also specialists are matching factory wheels which reduces potential spend to the customer as in many cases it's not necessary to have all four refurbished.
Why Choose Elite Car Care to refurbish your wheels?
Take advantage of the perfect opportunity to refurbish your wheels whilst we enhance your paintwork

Vehicles are securely stored during the process

The utmost care and attention to detail

Brand new tyres also supplied at very competitive prices

We're experts in multi-piece wheels which most of our competitors won't accept
BMW M3 CSL Alloy Wheels, after three coats of previous poorly applied
powdercoat removed, and serious corrosion dealt with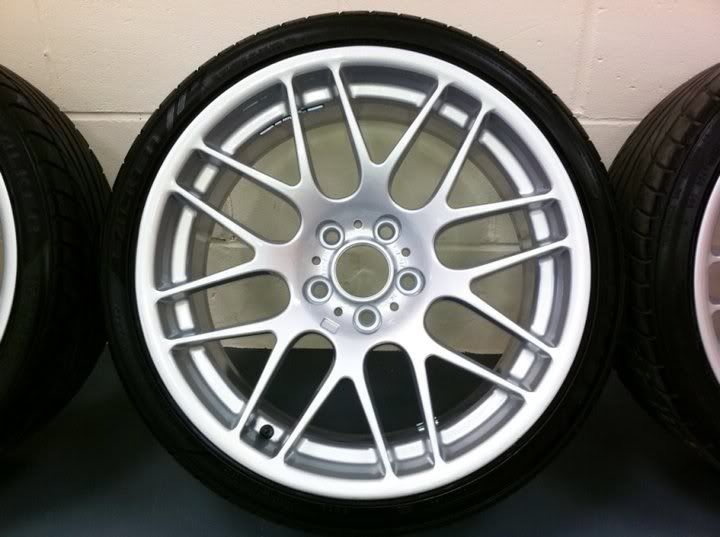 Nissan Skyline R35 GTR Alloy Wheels, fully refurbished, kerbing removed and
protected with a durable ceramic coated lacquer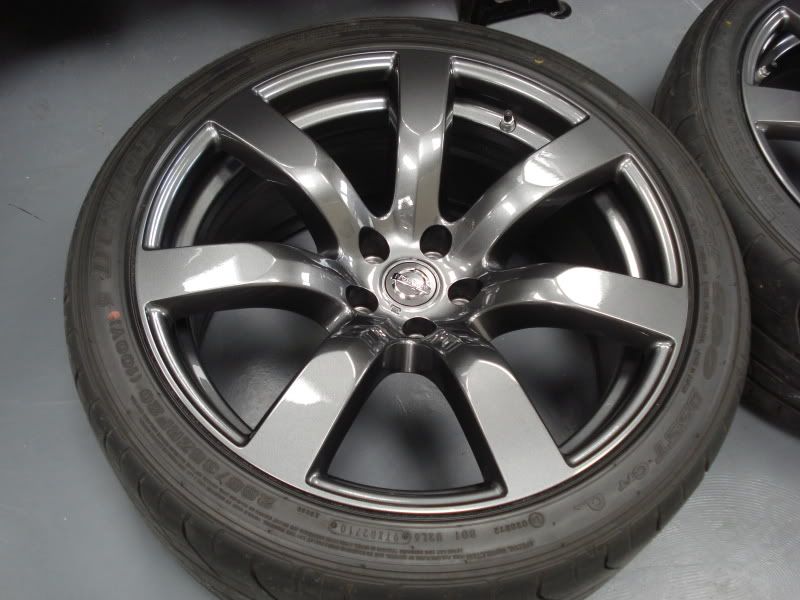 Prices start from £65 per wheel (price includes tyre removal & refitting). For further details or to make a booking please contact us on 01628 671213 or by email to
enquiries@elitecarcare.co.uk
.